A Creative Communications, PR and Social Media Agency in Denmark, Working Across Europe with a Strong Digital Reputation.
Think PR is an offline and online PR and Communications Agency in Copenhagen, Denmark. We are a dedicated workforce that through a close and trusting relationship with our customers, provides efficient, focused, and competent advice.
Think PR was founded in 2006 out of a passion for sparking some creativity into public relations and an urge to do things differently. Always strategic, innovative and strongly founded in proven methods – we are here to bring new ways and ideas to the market.
At Think, we are PR consultants, content managers, journalists, media analysts, communications advisors, trend spotters, political specialists, advertising directors, planners, copywriters and social media experts all mixed up in one. We combine knowledge and experience from a range of professions and companies. And we draw on our diversity to share knowledge and challenge each other with new ideas and perspectives.
Our PR and Communications Services.
We developed a PR and influencer strategy to accompany a digital branding campaign.
As Opel Denmark's PR and SoMe agency, we were asked to develop a PR and influencer strategy to accompany a digital branding campaign. 
The German carmaker had been facing a gap between their current innovative and award-winning product launches and how the consumers perceive Opel today. Simply, they have identified a need for talking to those, who do not have Opel as their preferred brand. Especially the younger target group of social climbers and mainly men aged 25-40 years old and the family segment. 
To create a relevant campaign to that specific target group, Opel Denmark decided to base the campaign on their latest car launch; The Astra Sports Tourer (a station wagon).
To understand our PR & influencer strategy, it is crucial to understand the solution created by the advertising agency – Ride Comfortably – The Astra Sports Tourer Collection – a brand-building campaign activity that was built upon a study by a Danish hospital, which indicates that Danish men have seemingly less of the male sex hormone than they had fifty years ago. Unfortunately, the declining level of testosterone can result in a lower confidence. This really caught Opel Denmark's interest, as they know that it takes a lot of a man to buy his first station wagon – e.g. the Astra Sports Tourer, which Opel launched earlier this year. Therefore, the advertising agency came up with a campaign consisting of several elements to create buzz about the campaign:
A micro web page
A campaign film on YouTube (hero element)
GIFs and images (for social media)
A specially designed collection of free underpants with features inspired from the new Astra Sports Tourer
To accompany the different campaign elements, we choose to focus on classic PR outreach combined with an influencer program and social media approach. Different press releases with tailored messages depending on the media and industry were created and sent out. Simultaneously, we handpicked 9 Danish influencers, both men and women, and asked them to individually interpret the main messages of the campaign. More specifically they were asked to create 3-6 pieces of content for their different channels (online and social media) including use of the campaign film, different assets produced for Ride Comfortably – The Astra Sports Tourer Collection, and of course the specially designed underpants that were delivered to all influencers. The campaign ran for approximately two weeks and the content created by influencers were distributed throughout the full campaign period. In parallel with that, we ran Opel Denmark's own social media channels with tactical messages from the campaign. 
Overall, the digital branding campaign created a lot of buzz – a different kind of buzz compared to more traditional car campaigns presented by Opel Denmark. Mentions about Ride Comfortably – The Astra Sports Tourer Collection were spread across news, trade and lifestyle media, Facebook, Snapchat, Instagram and YouTube. 
More specifically, the analysis of the campaign concerning PR, influencers and social media shows that:
Total PR value (worldwide): DKK. 3.463.100
Danish influencers shared a total number of posts on Instagram, Facebook and blogs: 30
Danish Influencers reached more than: +900 K.
Total video views on Facebook and Instagram: 912 K.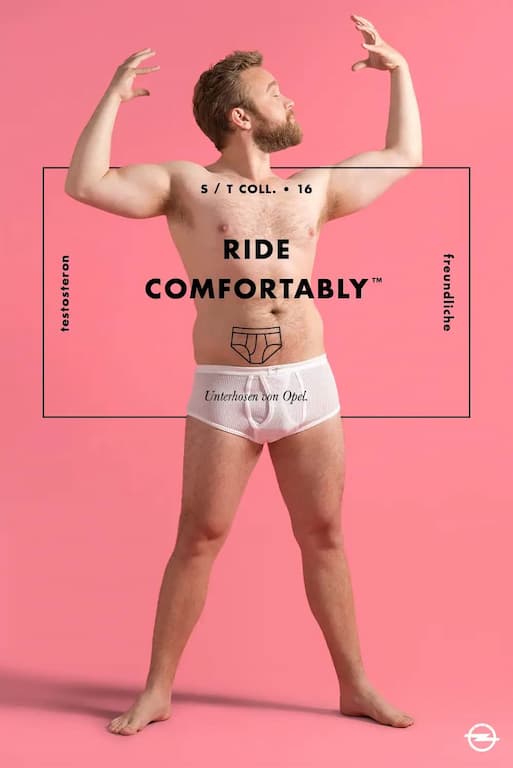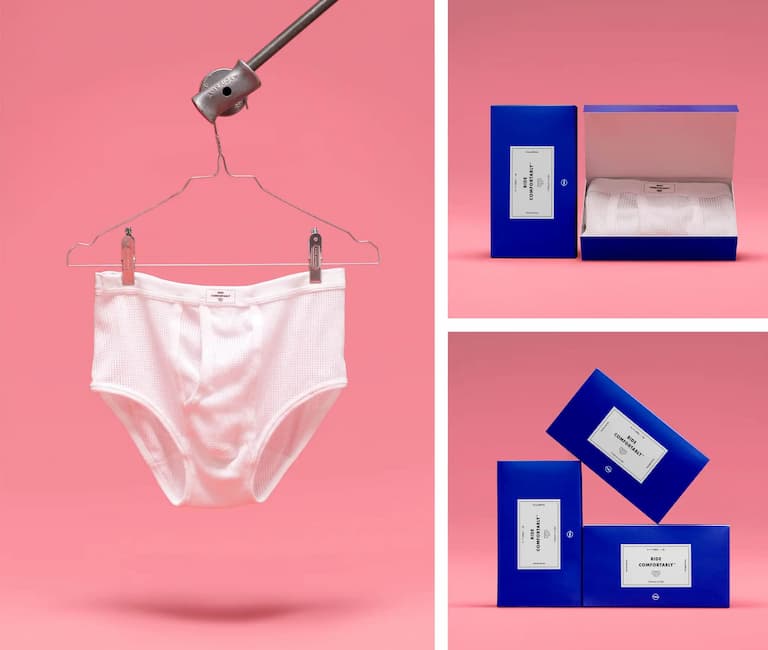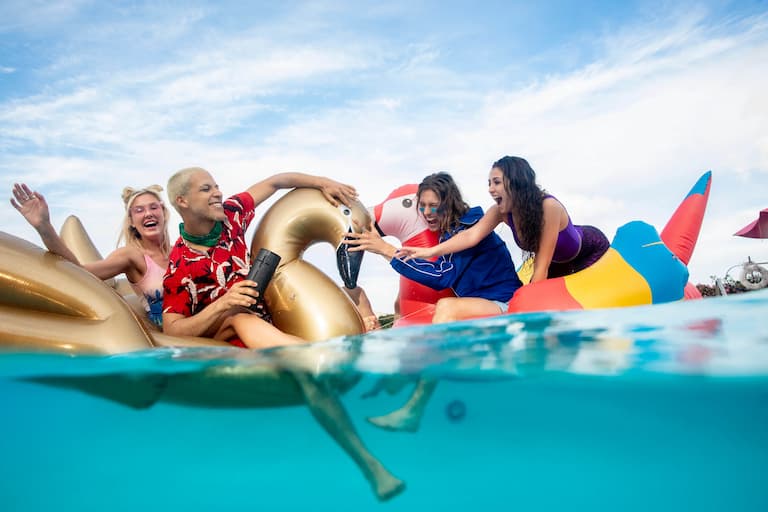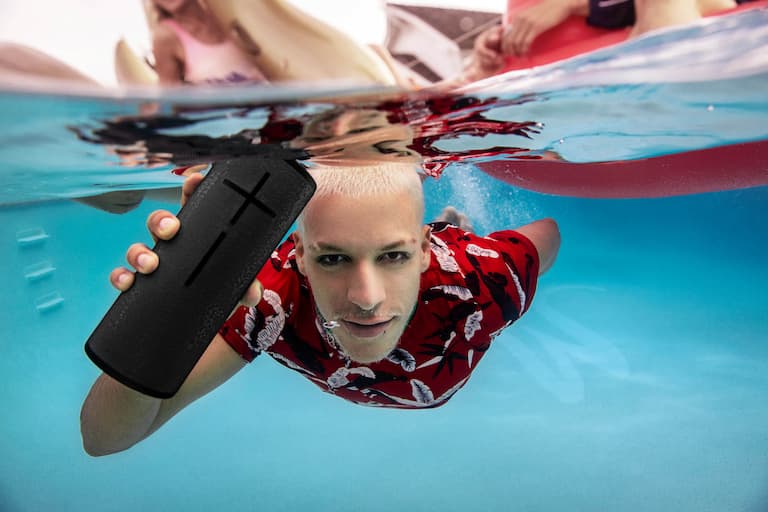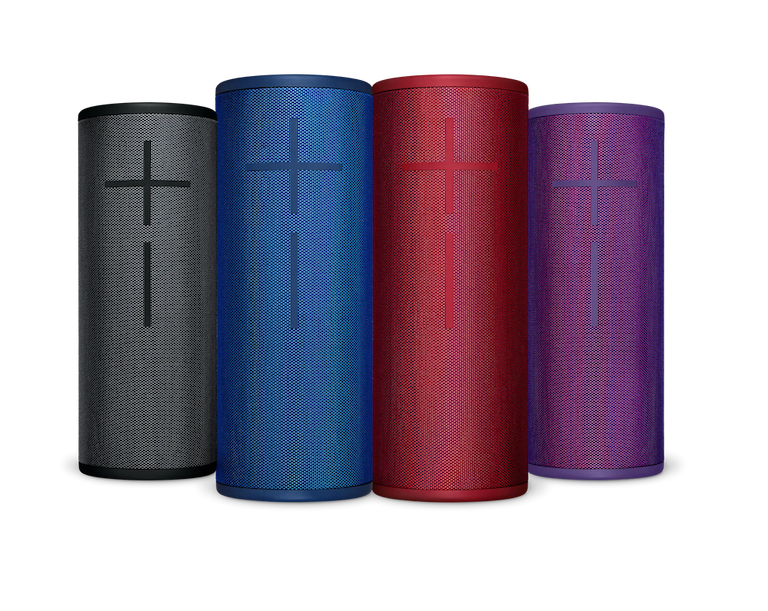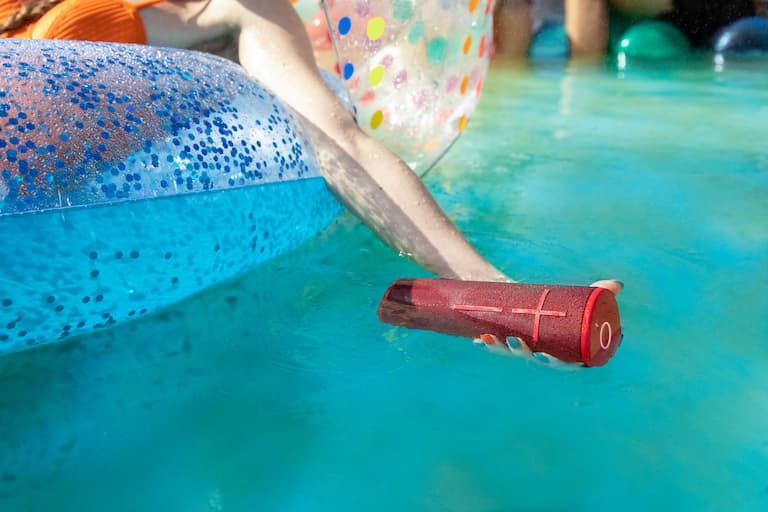 We created a PR campaign for Ultimate Ears.
Ultimate Ears was looking for a way to showcase its speakers' durable design as well as the social element of the speaker bringing people together to enjoy music whenever and wherever. The target group was influencers.
We invited 8 bloggers on a sailing tour around the picturesque canals of Copenhagen and filled the boat with sparkling wine, beer, snacks, and sushi. The boat sailed down the canals, while the influencers were served sushi, enjoyed a glass of sparkling wine, and listened to the music played by Ultimate Ears' speakers. 
The bloggers were in a great mood, and the weather was spectacular – an idyllic setting for a boat trip with good friends. The atmosphere was joyful and became great as soon as the speakers were turned on. A boat is a perfect way to showcase the speakers' durable and waterproof design. 
The event was a great success, and the bloggers had an amazing evening. They gladly shared pictures on Instagram, Facebook and Snapchat.  With more than 128K impressions we succeeded in creating a strong online appearance of Ultimate Ears' speakers.
A total number of 25 posts on Instagram, Facebook and blogs. 
Reach more than 50K
Impressions more than 128K
100TH YEAR ANNIVERSARY OF WOMEN'S RIGHT TO VOTE.
We created a campaign for the Danish Government that showcases the 100-year celebration for Women's equality, right to vote and stand for election. Including concept, creative, PR, social, marketing and execution.
We won the tender for the 100-year celebration for Women's equality and right to vote. The tender was given by the Danish Government and the Ministry for Children, Equality, Integration and Social Affairs. The government wanted the celebration to actualize what equality, democracy and community participation means for the individual citizens.
We built the campaign, together with Thinkhouse, from the bottom up with the development of the idea concept, planning, marketing, and the execution of the celebration of the 100th anniversary of women's right to vote and stand for election.
100 ambassadors. 100 speeches. 100 channels.
We choose an influencer, ambassador, and social media approach. Letting 100 selected Danes interpret the celebration, women's equality, democracy and right to vote in a speech. Musicians, actors, comedians, journalists, broadcasters and a wide range of CEO's from different interest groups participated. All the ambassadors had to activate their own channels as well as the interest group or company they represented channels. Including both social media, websites, trade magazines, newsletters and so forth. Giving the campaign visibility in places PR and advertising can't reach in a more traditional campaign and making it the largest and widest ambassador campaign ever made in Denmark. To make the campaign even bigger, the celebration was pushed through a huge PR strategy including all traditional media.
The campaign was furthermore activated with a tailor-made show featuring a famous children's TV host who went on tour around the country teaching children and their families about equality, democracy and community participation. A huge activity was held during the street party festival Distortion, with a music line-up and several of the selected ambassadors coming on stage and give their tribute to the constitution. The culmination of the whole concept was a 100-minute live broadcast celebration show on Danish Public Television (DR) on Constitution Day, with participation of the Danish parliament and government, the 100 ambassadors and the Danish Royal Family.
The campaign was a huge success. The analysis of the campaign shows that:
Two out of three Danes state to be aware that in 2015 we celebrated the 100th anniversary of women's right to vote.

The activities reached almost half of the Danes over 18 years, or about 2.3 million people.

TV was the broadest media followed by news media and social media. They each hit respectively 1.9 million, 1.5 million and 890.000 people.

83% of the people exposed to TV indicate seeing the celebration show on DR. This is equivalent to 1.3 million Danes.

1 out of 5 Danes believes they have seen at least one of the 100 speeches which listed corresponds to 900.000 Danes.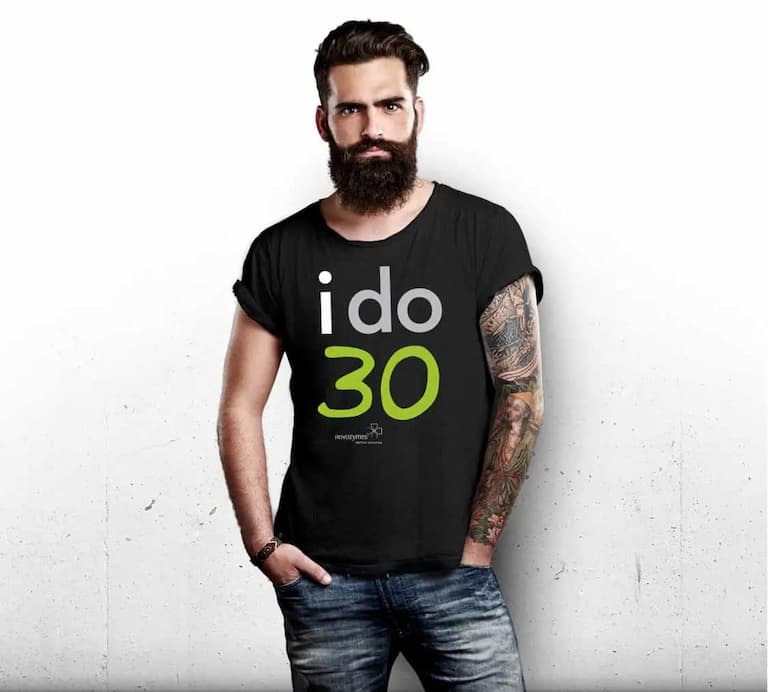 We created and activated Novozymes' first customer-centric campaign with the main purpose of generating engagement and debate around the global climate change and CO2 emissions, among politicians and throughout the public.
We were asked to create and activate Novozymes' first customer-centric campaign with the main purpose of generating engagement and debate around the global climate change and CO2 emissions, among politicians and throughout the public. Together with Thinkhouse we built an extensive information campaign, a nationwide PR strategy, a social media platform as well as events which aimed to enlighten consumers regarding carbon emissions and global climate change. 
Novozymes is the world leader in biological solutions and constantly works to reduce the CO2 emissions by incorporating innovative biological solutions to their industrial manufacturing processes thereby saving energy, water and raw materials. 
To help create awareness and debate around the topic of carbon emissions and global climate change we created the campaign "I do 30" which was activated on social media platforms, through an extensive PR Strategy, through events at Roskilde Festival as well as Copenhagen Fashion Week. In cooperation with the Danish Fashion Institute, Novozymes urged consumers and fashion professionals to be more bio-inventive and reduce the carbon footprint by lowering the temperature when doing laundry. 
By utilizing various relevant and influential ambassadors – among these some of Denmark's leading designers and fashion experts such as Mads Nørgaard, Uffe Buchard, Munthe + Simonsen – the campaign urged consumers to "do 30".  
An event area was established at the Roskilde Festival, where festival guests had the opportunity to wash their laundry at 30 degrees while enjoying cold beverages. Through this event we were able to disseminate the message of the campaign to the younger audience.
Furthermore, the campaign was activated through several short videos on social media to reach the ordinary consumer, here focusing on the daily house-routines and how washing on only 30 degrees would reduce CO2 emissions. The campaign was backed by a strong PR strategy.  
The "I do 30" campaign reached thousands of Danes, and we managed to create engagement and debate around the topic of global climate change and CO2 emissions. The main message of the campaign: "If every household in Europe lowered the washing temperatures to 30 degrees for just one year, we could save 12 million tons of CO2" was communicated nationwide in newspapers, print, online magazines, TV, radio as well as some of the top fashion blogs in Denmark. 
Creative PR campaign and event to launch Jaybird in Denmark to BTB, media and athletes. 
Launch of Jaybird sport ear buds in Denmark to BTB, media and athletes. 
A Jaybird power launch with demo, fitting of ear buds followed by running and cool outdoor exercise provided by Sporting Health Club.
We had a great time in Denmark launching X3 to an excited group of media, athletes and fans. Thanks for joining us and we can't wait until our next event together. #poweryourpassion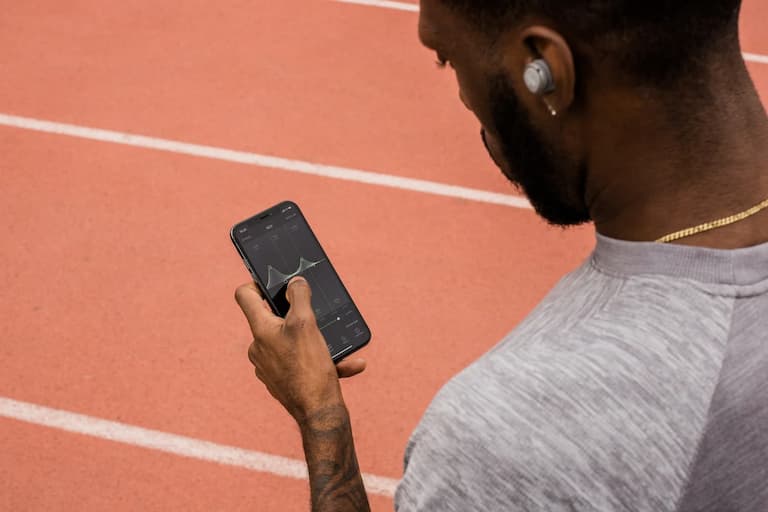 Clients We've Worked With
Subscribe to Our Newsletter
We'd love to hear from you, so don't hesitate to reach out.
Christian IX's Gade 1, 1.,
1111 Copenhagen K, Denmark
+45 33 14 00 00
info@thinkpr.dk